BEIYAN LINE FOR COCOA BEAN TO CHOCOLATE BAR
"From the cocoa bean to the chocolate bar"
Cocoa Bean to Bar is the transformation and production process of chocolate starting from the raw cocoa bean to create single origin chocolate or different blends by artisan chocolate crafters controling all steps of transformation. The best artisan chocolatiers in the world are now using cocoa bean to bar line working from the pure cocoa bean to the finished chocolate product.
Master chocolatier can now create personalised chocolate as the final taste of the chocolate is not only dependent on the origin of the cocoa beans used but also on the way they are processed during the various production steps.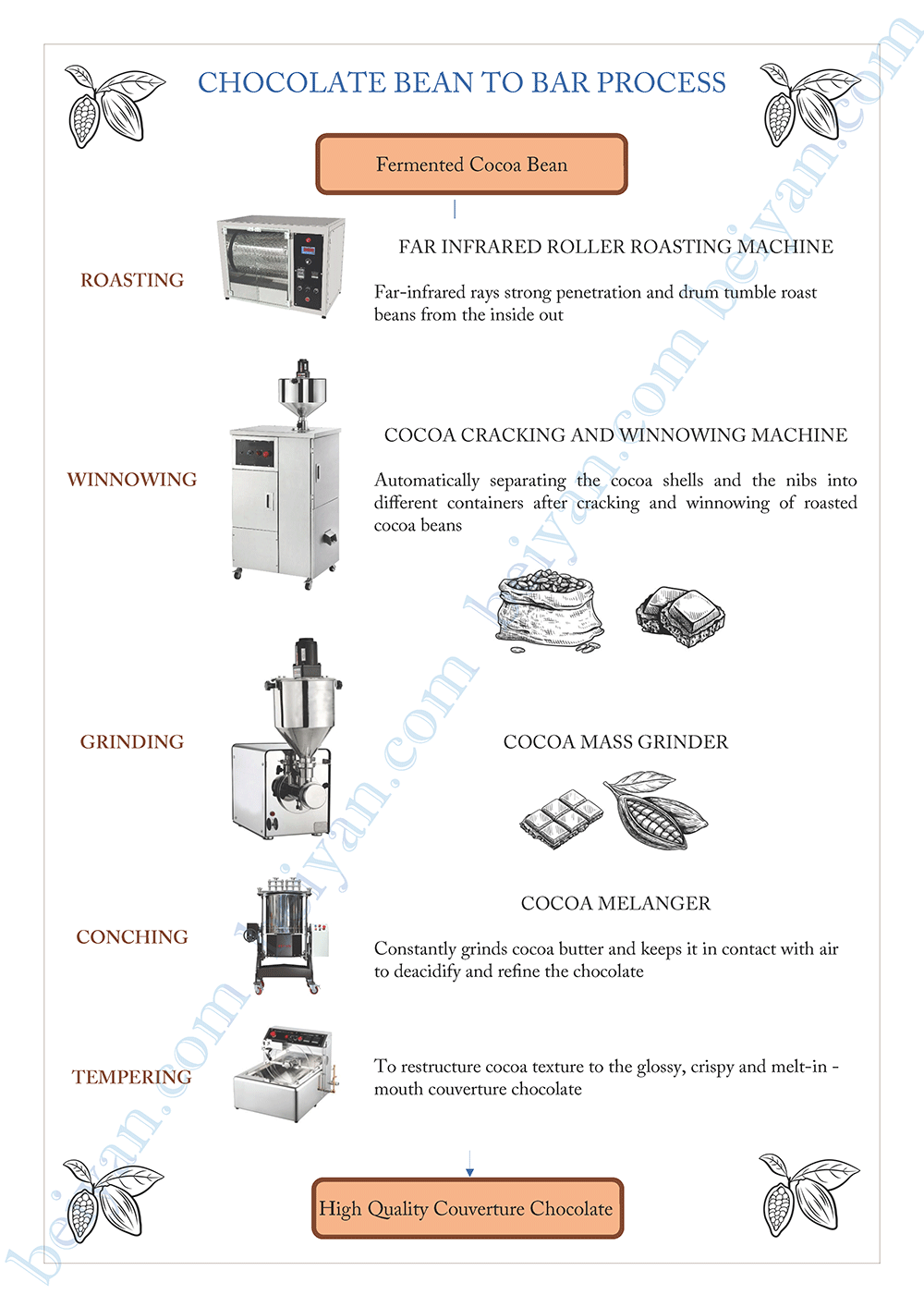 ARTISAN QUALITY BEAN TO BAR LINES
STARTER PACK (20-40 kg/day) : EUR 26,650


Cocoa beans Roaster
Cracker Winnover
Liquor Grinder
Conche 20 kg
Tempering Wheeling machine 30 kg
Enrobing belt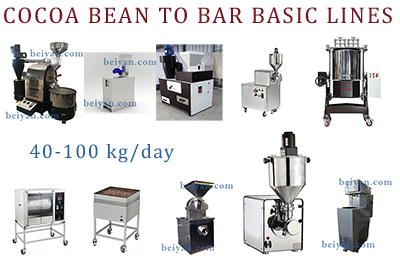 STARTER LINE (40-100 kg/day) : EUR 98,000


Cocoa beans Roaster
Cracker Winnover
Liquor Grinder
Conche 40 kg and Melanger 60 l-50 kg
2 Chocolate tank 50L
Cocoa butter press and powder grinders
Tempering machine with Enrobing belt
Moulding and cooling tunnel 6 m